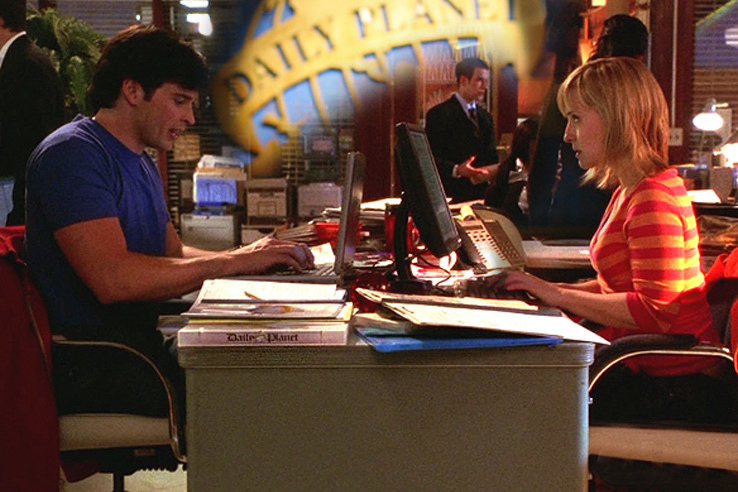 As a fan disappointed by the recent disregard of "The Fever Letter" and of the Chlark relationship I was inspired to begin an ongoing fundraiser to raise funds to place a "Fight the Future:  SAVE CHLARK" advertisement in the entertainment trade papers in Los Angeles.
Chlark has been and important incredibly profound relationship in Smallville and I refuse to let it be tragically overlooked and shoved aside by a contrived relationship and story line that are being influenced by a future that was written long ago.
To raise at least $ 3,000 USD for the Hollywood Reporter Ad= 1/2 of a page in B/W.
Worldwide contributions can be made through a secure PayPal link through this website.  I will keep an update of how much we have raised so we won't go over the amount that is needed.
In the past fan driven advertisements have seemed like a long shot, but have proven to me successful.  Remember the winning X-Files 2 movie campaign that ran in the Hollywood Reporter.  See link below for that.
Please join me in this endeavor.
National 2008/2009
Print Only Gross
Talent
Full Page Rate
4 Color 11,900
BW 4,800
Partials Rate
1/2 P 4C 10,100
1/4 P 4C 4,800
1/8 P 4C 3,600
1/2 P BW 2,900
1/4 P BW 1,400
1/8 P BW 1,000